Who is Serge Rybitsky ?
A Bit About Serge
Serge Rybitsky is a trusted Greater Toronto Area Real Estate Broker. He has been diligently representing and providing sound advice to his clients since 2002. Serge represents Royal Lepage Terrequity, one of the largest independent real estate brokerages in Ontario, providing 7 GTA locations to service your needs.
Why Serge?
How Serge Can Assist You
The experience Serge garnered from his extensive real estate career makes him invaluable when it comes to negotiation or choosing the right property. Over the span of almost 20 years, he has successfully negotiated hundreds of contracts. Serge prides himself on saving thousands of dollars for his extensive clientele base ranging from first time homebuyers to high net worth clientele.
Simply mention Real Estate and it is well known that Serge lights up with the opportunity to share all his real estate knowledge with no hesitation. Serge is both easy going and trustworthy and prides himself on his "no pressure" approach to doing business. Trusted by thousands, he is absolutely the RIGHT choice when it comes to choosing a trusted, skilled Realtor.
Need proof?
The Proof Is In The Numbers
Serge is a consistent top producer yearly and he is within the top 5% of agents for Royal LePage Worldwide. Serge has been a member of Royal LePage's prestigious Diamond Society and President's Circle Club awards since 2002.
Languages spoken.
Serge is proud to assist his clients in English, Russian and Ukrainian.
What is Serge's interests besides real estate ?
Hobbies & Family Life
Having a well balanced life is important to Serge and he is proud of his 25 year marriage and three lovely daughters. When carving out some personal time, Serge enjoys travel and is an avid squash and tennis player. He is an avid squash and tennis player. He has been happily married for 25 years and has three daughters.
A message from Serge: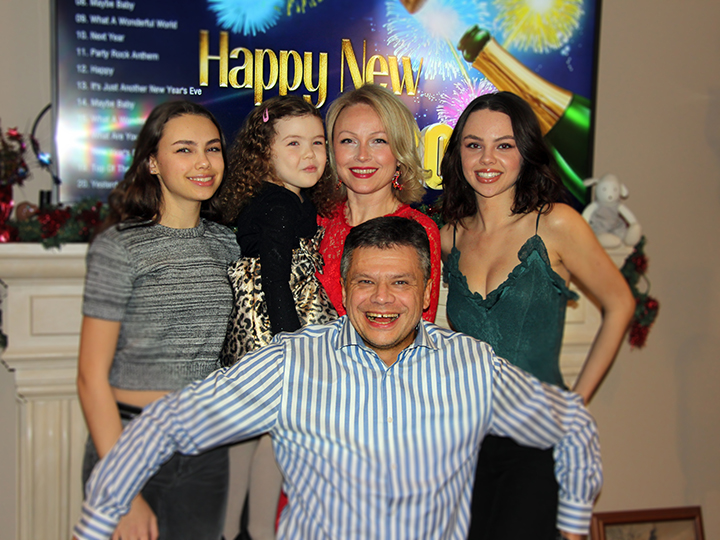 It all started when I, my wife and my 8 month old daughter immigrated to Toronto from Ukraine in 1998. We knew a little English and we had to do odd jobs for quite some time.
At times it was hard to make ends meet. But we were motivated to improve our lives and ready to succeed under any circumstances. In 2002 I attained my real estate license and started working for a real estate company. Despite the high drop out rate among new real estate agents I succeeded in putting some bread on the table in the early days of my career.
It took me 10 years to become a successful real estate agent. Over the last 5 years I earned several prestigious awards. In 2010 I became #1 agent in my office. My clientele grew from a dozen to a few hundred people.
As an immigrant I know the value of hard earned money.That is why I never charge maximum commission. I structure the deal that way so I make enough to continue my career and you keep as much for yourself as possible. After all It is your money!

Call me anytime. 416-831-8301
Always on your side,
Serge Rybitsky, Real estate broker
Royal Lepage Terrequity Realty.